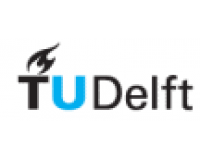 TUDesc

Interactive Cloud Tool for Education Spaces
Manage readability and ergonomic sightlines of your Education Spaces, store space parameters including AV-IT device and furniture properties, generate AV equipment's life-cycles, present assets' values of your installed base, and know their carbon footprint equivalent numbers.
Start small with Education Spaces Viewer as a separate module and show all your spaces in an online catalogue for a quick overview with space details just one click away.
Visualizing
Readability and Sightlines
makes the fuzzy concept of
visual acuity
clear and tangible within your Education Spaces. Students should be able to fully concentrate on understanding the subject matter without being distracted by unreadable formulas, squinted eyes, strained necks, or swivelled backs.
Our Offer
TUDesc is available in
Licenses of Use
of up to 20, 50, 100, 200, 300, 400, 500 and unlimited number of stored education spaces. All employees of your institute are allowed to use the license. The TUDesc Manager assigns permissions to staff for specific roles of AV, Equipment, Facility Management, IT, Furniture and Space conditions.

TUDesc
TUDesc is unique in combining related but complex interactions and show these in a few simple sliders easy to manipulate by the user. It holds many bespoke widgets to meet any space configuration, functional not constructional.

TUDesc runs as a containerized, always-on application hosted in Google Kubernetes Engine. It is available to licensed users only, but possible to test before purchase. Although, one has to register.

Audiovisual equipment has gradually taken up a significant larger part of investment when designing education spaces and buildings. Even today, style and design of buildings receive significant attention, while education qualitative related issues are undervalued. Often, this results in expensive changes during the building process, if only possible.

Writing proper Programs of Requirements yourself saves lots of time and money normally spent on third parties before and during building processes.
Responsible AV-IT and Asset managers have complete overview in the Education Space Management page over the stored spaces with aggregated and derivative numbers on campus and building level, and individual parameters on room level.

TUDesc


Designing education spaces properly is one key feature, but managing them with TUDesc has additional advantages. Properties and parameters of education related equipment is not caught in current configuration and building management, such as AV and furniture lifecycles, readability, planned replacements, and 'green' numbers.

Responsible AV-IT and Asset Managers get accurate numbers of combined device and furniture properties for the given education practices.
TUDesc generates aggregated numbers for all stored spaces on its Dashboard including Planned Replacement Lists for AV-IT and Assets based on Lifecycle Parameters. It even represents values and costs. All in one spot, but with different access rights for managers and professionals.

PIET VAN DER ZANDEN
Dr. A.H.W. van der Zanden PhD B.Eng is education expert with special focus on AV-IT and qualitative interior issues of teaching and learning spaces. He has an instigating role in the design and development of education facilities. Piet advises about audio-visual, pedagogical, ergonomic and technical issues, and is involved in feasibility and usability studies.



MARCEL HEIJINK
M.J.Heijink B.Eng is software engineer with special focus on bridging the education domain with the latest developments in Information Technology. His excellent coding techniques complete commercial online and collaborative learning environments with bespoke interfaces. Marcel is experienced in Python, C#, Java, Docker and Kubernetes.


©2020 TUDesc